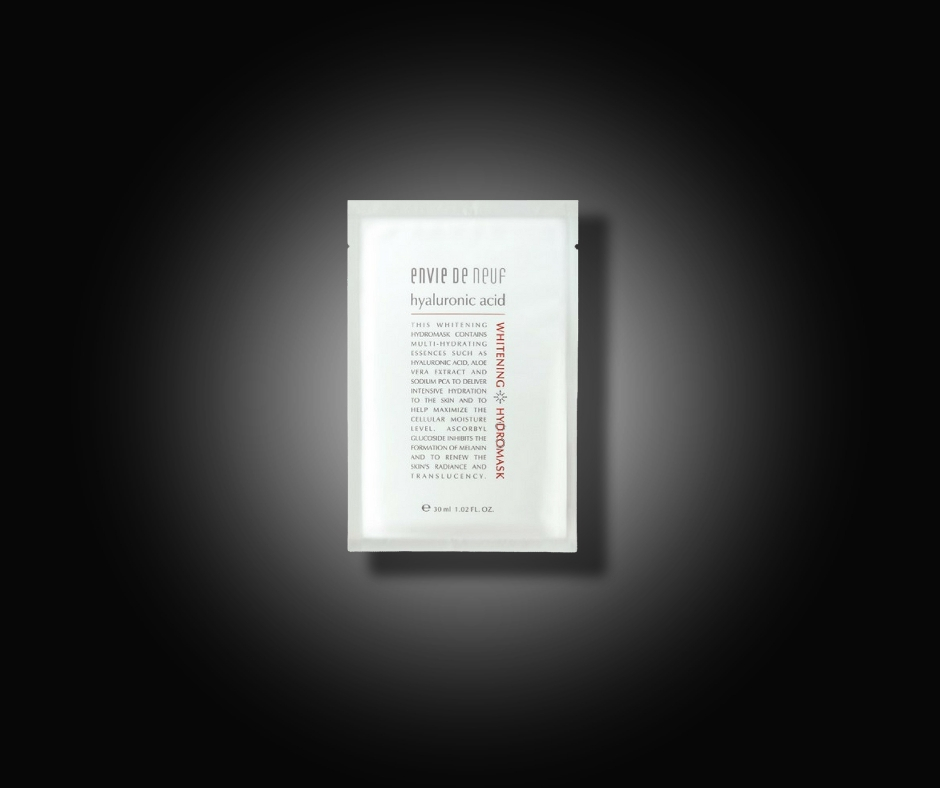 Hyaluronic Acid Whitening Hydromask/30ml
Product Details:
1) Hyaluronic Acid Whitening Hydromask 30ml
Hyaluronic Acid Whitening Hydromask can reboot skin mechanism to self-supply water; not only providing keratin with the moisture it needs, but completing the supply, maintained and storage of water from inside the skin. The mask paper material is convenient and suitable for any skin type.
Directions:
After daily cleansing, place the mask over face for 10~15 minutes. No rinsing is necessary, just remove and gently pat face until essence is absorbed. Followed by daily skincare routine.
Ingredients:
Ascorbyl Glucoside:Helps prolong vitamin C active period, to effectively result in whitening and removal of black spots.
Hyaluronic Acidic Helps dehydrated skin to fight again dryness and fine lines.
Panthenol: Moisturizing and hypoallergenic.
Sodium PCA: Moisturizing and helps keratin to soak up large amount of water.
Aloe Vera Extract: Calming, soothing and moisturizing.
---
Hyaluronic Acid Whitening Hydromask
主要成分:衛生署公告美白成分維他命C醣苷、玻尿酸、泛醇、天然保濕因子(Sodium PCA)、蘆薈萃取
功效:幫助缺水型肌膚有效補充水份,可改善暗沉、斑點等問題,讓整體膚色更均勻透亮
使用方法:一週1~2次