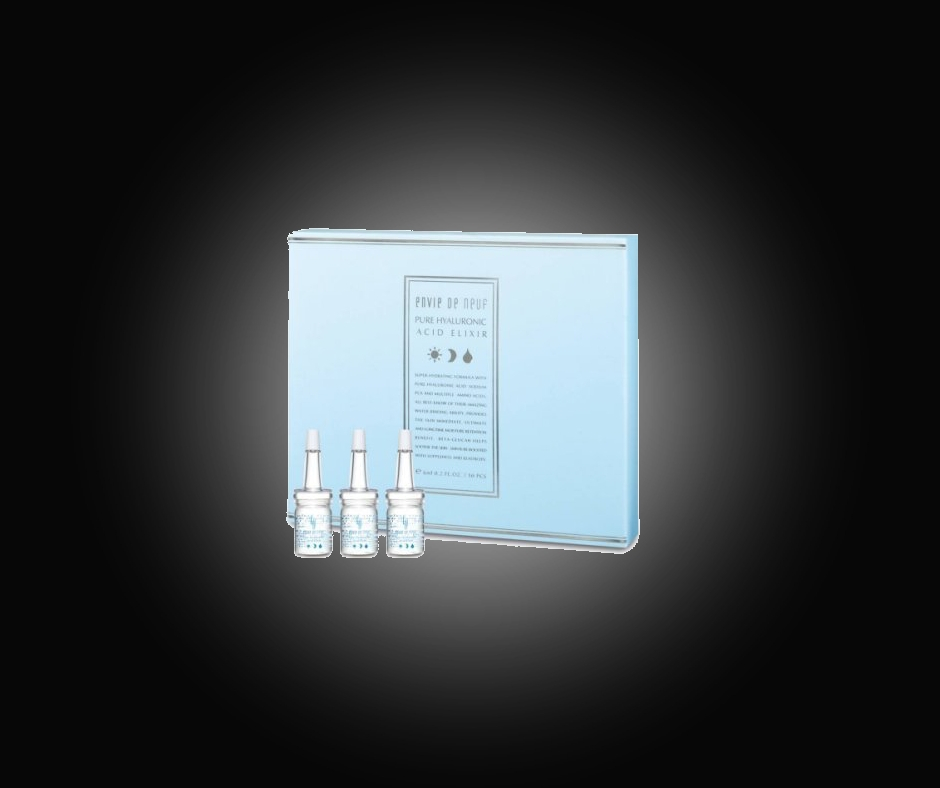 Pure Hyaluronic Acid Elixir/6ml x 10
Description:
Why pay more for an ampule at facial salon when you need a boost in hydration. Get Pure Hyaluronic Acid Elixir to replenish your skin right at home. A hydrating serum for a softer and smoother complexion. As you age, your skin loses moisture but you can restore what's lost with this lightweight serum.
Pure Hyaluronic Acid Elixir plumps the skin to reduce the appearance of fine lines and wrinkles. It's formulated with sodium hyaluronate and sodium PCA, which both prevent water loss in the skin, amino acid compounds that help the skin to be more resilient, and beta-glucan, which boosts collagen production.
Features & Benefits
- Stimulates the production of Collagen
- Fills lines and wrinkles
- Deeply repairs corium tissue
- Improves skin's resilience
- Protects from external factors
- Provides immediate, long-lasting moisture retention Directions: Twice Daily - Day/Night. After face is cleansed, apply 2-3 drops on your face and gently rub until all is absorbed.
Follow by applying lotion or cream to seal in and maintain moisture levels. Product is easily absorbed.
Suitable for all skin types and sensitive skins.
主要成分:
玻尿酸鈉、氨基酸保濕複合物、beta-葡聚糖


功效:
持續密集補充豐沛水分,清淨、保濕、修護嬌嫩膚質


使用方法:日/夜

注意事項:敏感肌膚請小心使用。若有不適感或肌膚異常反應,建議您暫停使用,必要時請諮詢皮膚科醫師。